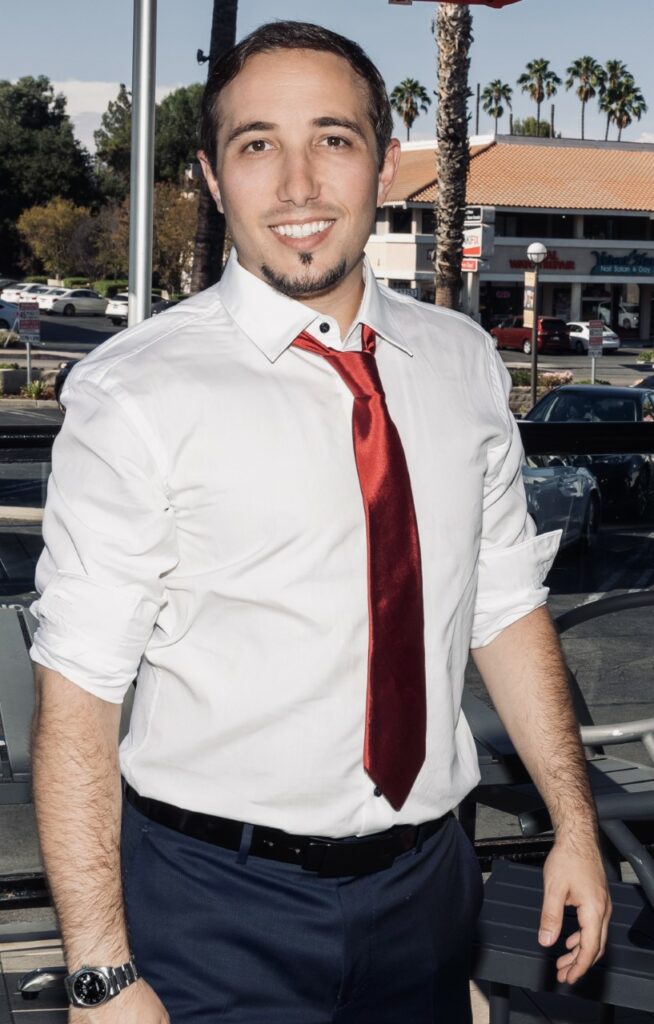 Family
If the name "Zacky" sounds familiar, it's because Leo is part of the Zacky Farms poultry family. His great grandfather, Samuel, immigrated to California over a century ago in search of the American dream. He and his three sons lived that dream and turned a small chicken business into 90 years of a hugely successful California poultry farming enterprise. They struck gold in California!
Leo's grandparents, Robert and Lillian Zacky, were key players in the expansion and vertical integration of Zacky Farms since 1955. An all American, down to earth family, Leo was not born with a silver spoon in his mouth. Instead, Lillian taught her grandson that often "life is not fair." The family had worked hard through the years to survive and thrive during the good times and bad times.
As a teenager, Leo would accompany his grandmother to Sacramento and Washington, D.C. as she lobbied for the agriculture industry. Later, he would become a lobbyist as a member of the California Poultry Federation (CPF).
Leo embodies the Zacky legacy—an entrepreneurial spirit, a determination to succeed, and a passion to serve his state and his country.
Business Experience
For decades, the increasing state regulations and fluctuating economy were presenting new challenges for the business. It is no secret the government in Sacramento has been broken for a long time, long before the lockdowns caused by the pandemic.
In 2008 there was a major global recession and the business was in trouble. At the age of 20, Leo decided to leave college, determined to do his part to help save the family business. He literally rolled up his sleeves and started at the bottom to learn every facet of how to run a business. That's who Leo is. He would often work alongside the workers, doing the dirty jobs, asking them questions on how to improve production and what the company could provide to motivate them. At Zacky Farms, the workers were viewed like family. When he took his place as an executive within the company, he was prepared.
Prepared to be Governor
"During those years, I learned that everything has a cost. As a rep for the business, I traveled throughout all of California, becoming familiar with the entire state. I learned how different regions have different needs and there are endless niche issues."
"Running a huge poultry business involved dealing with California regulations intertwined in the day-to-day operation—such as how many birds can be maintained in an area, to satisfying massive water needs during a drought, to ensuring proper sanitation for gigantic amounts of land, providing proper insurance for everything, ensuring the land and usage was within code, managing equipment upgrades, understanding the endless California trucking laws, freight costs, labor, taxes, and minimum wage issues related to out-of-state competitors."
Leo's years of experience in the agricultural industry placed him directly in opposition to the California politics that are destroying this state. He has dealt directly with the state's excessive regulations, high taxes, mismanagement of natural resources and wasteful spending. He knows how to bring businesses back and stop our residents from fleeing to other states.
Leo is very respected in the agricultural industry and by statewide business owners. He is not a career politician who can be controlled by special interest groups. He's a hands-on businessman with the knowledge, experience and passion to bring real solutions to every problem facing our state. At heart, he's a Constitutionalist and a man of the people.
As Governor of California, Leo wants to roll up his sleeves once more and take a dumpster dive to clean up the corruption, mismanagement, wasteful spending and put a stop to the many political agendas that are driving our state into the ground.